...the Final Notice years (L.A.)
"Blast to the Past"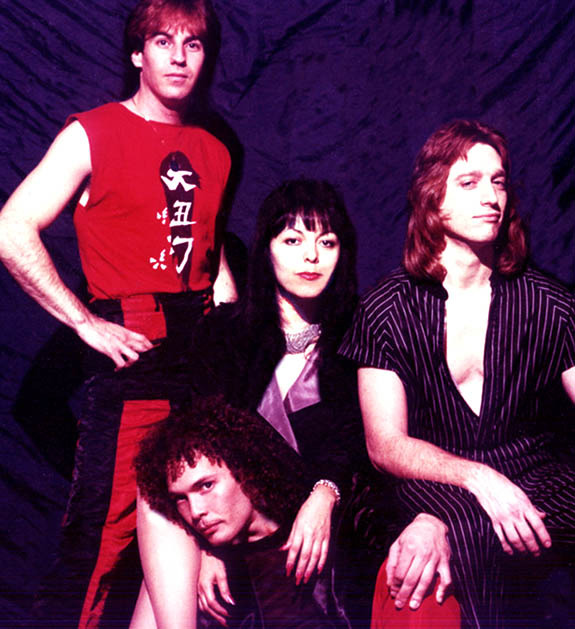 (Final Notice) Phil Wolfe - "Nita Neets" - Vince Fazio (floor) - Paul Allen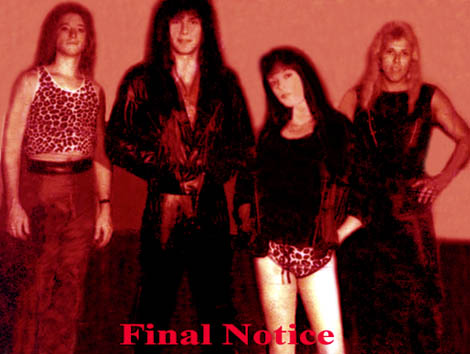 Paul Allen - Daniel Ladesma - "Nita Neets" - Nicky Shoes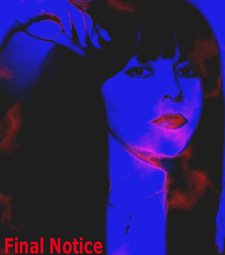 "Nita Neets"
Nita fronted Final Notice for 7 years before the first
disbanding back in 1987. Nita ("Neets" or "Nita Neets,"
nickname given by band member) has been in rock bands
since age 16 and performed with several original hard
rock bands from the Los Angeles area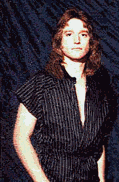 Paul Allen, Final Notice's drummer
and co-founder for 7 years. Later lead
singer for Original Sin, touring throughout
Europe opening for DIO (Black Sabbath's
Ronnie James Dio) with L.A. guitarist, Tracy G,
Ynqwie Malmsteen's band, and many others.
When Original Sin toured with Mercyful Fate,
that lead Paul to Virus 7

...currently, Paul is living in Sweden and the
lead singer in Virus 7 with the lead guitar
player and drummer from Mercyful Fate.
Metallica did a tribute to Mercyful Fate by
recording a medley of their songs and touring
with them 1999. See "Links" page for Virus 7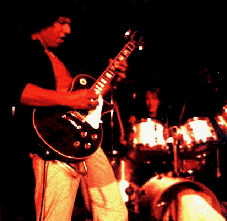 Steve Madrano


Awesome lead guitar player, songwriter and pal.
One of L.A.'s hometown legends, known for his virtuoso
guitar stylings. Later with members from the Bulletboys
and other recognized musicians and bands. Steve was
deceased in 1999 and greatly mourned by many

Nicky Shoes

Well known ripping lead guitar player whose
shared the stage with an array of recognized
musicians throughout the years (Terry Bozzio,
Lou Gramm, Tim Bogart, Dokken, Spira Gira and
others) and his own asskickin' band. Shown with
with Final Notice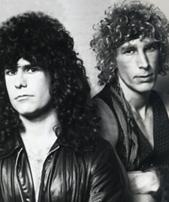 Danny Napolitano (left) - great bassist
missing in action, last seen in West Covina.

Chuck Blazer (right) - rhythm guitarist, songwriter,
long time trooper and pal who is still writing
tunes and running his own business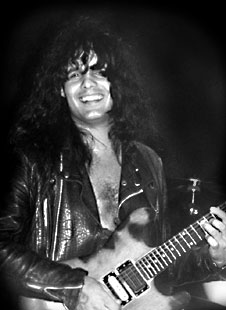 Tracy G (WWIII, Dio, Driven)
One of L.A.'s awesome lead guitar players
and bad to the bone metal jocks. Though Tracy
wasn't in Final Notice for that long, the second
time around he recorded in the studio with the
band a song called "Call Of The Wild" and
then he later left for one of his pending projects
and then on to WWIII. Later he became Ronnie
James Dio's (Black Sabbath) lead guitarist
for six years in the band, DIO. See "Links"
for his current asskickin' metal band, Driven
from Los Angeles and other projects and CD's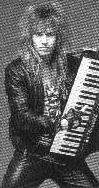 Phil Wolfe
Great keyboardist, singer & songwriter
who wrote and arranged some cool stuff. Phil's
worked and performed with numerous recognized
musicians & bands (with members of Ozzy Osbourne,
Kiss, Black Sabbath, Quiet Riot, Wasp, Whitesnake,
Impellitteri and many others)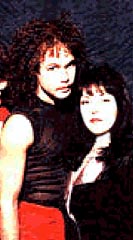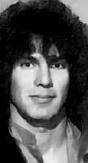 Daniel Ladesma

Cool bass player and trooper,
kickin' up the dust in L.A.
playin' and touring with
many recognized bands and
musicians over the years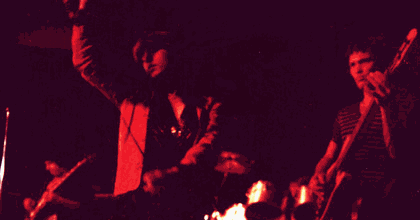 Steve - Nita - Paul - Vince
Before the first disbanding in 1987, Final Notice was on the original circuit rawkin' out with the best of them for 7 years. They received air play on rock stations and college radio and were first offered a recording contract from an Indie label who had several gold records on their roster. Though they regretfully turned it down due to receiving recognition from several of the major recording labels.
The band was performing harder rock the majority of the duration, then changing direction to a commercial rock sound to please a successful producer who worked at RCA for 18 years. He thought the band wrote a couple of hit songs and wanted the Final Notice to produce more tunes in that same vein. He wanted the band to sound more commercial for longevity purposes, so they left their metal roots behind and back to the drawing board!

Guitarist, Steve Madrano (left) was not happy cuz' he wanted the band to stay in the metal arena. The band was sellin' out, but it took Final Notice to many years to receive major label interest in the extremely competitive original circuit. Steve left and came back a couple of times and during his departure, the band had Chuck, the rhythm player who was also an excellent guitarist and songwriter. Being a two guitar band, Final Notice must of auditioned over 200 guitar players for the lead position and found some of the best happenin' players.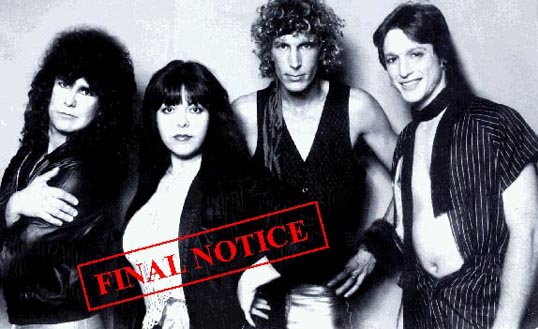 Danny - Nita - Chuck - Paul
After Steve (not shown, late for photo shoot) left for a while, in came Robert "Bobby" Ray (Michael Anthony's bro in VAN HALEN) who bailed due to a prolonged finger infected rat bite from feeding his snake. Then Danny (bass) brought in the killer innovative metal guitarist, Tracy G (WWIII, DIO, DRIVEN) who later moved on to one of his other bands, then to WWIII and later being DIO's lead guitarist for 6 years, leaving in 1999. Currently Tracy is in DRIVEN.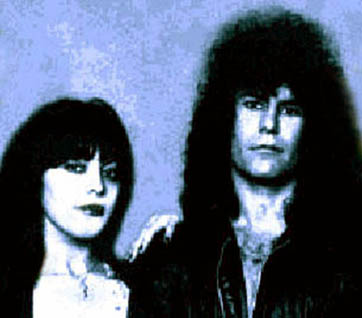 "Nita Neets" - Danny Napolitano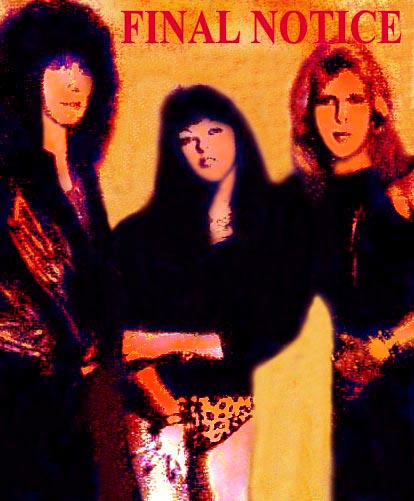 Daniel Ladesma - "Nita Neets" - Nicky Shoes
Later came the well known ripping lead guitarist, Nicky Shoes (Nicky Shoes Band) and bassist, Daniel Ladesma. They both played with many recognized bands and musicians and are still going strong today. Later on, one of our greatest additions was keyboardist, Phil Wolfe, (shown in first photo) who later played in Impellitteri and with members from Ozzy Osbourne, Black Sabbath, Rainbow, KISS, Quiet Riot, WASP, Whitesnake, and many others.

Paul Allen (Original Sin, Virus 7) was Final Notice's drummer for 7 years and backup vocalist, now sings lead in Virus 7 with lead guitarist, Hank Shermann and drummer, Bjarne T. Holm from the legendary MERCYFUL FATE. Back with Final Notice, Paul and Steve's hearts were in metal and in the infamous 80's, their L.A. cronies were getting signed to metal labels and they were on a mission. They were not to happy when the band went from metal to commercial rock tunes to please the label producer.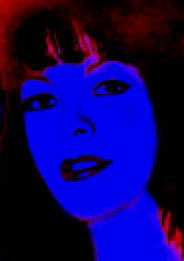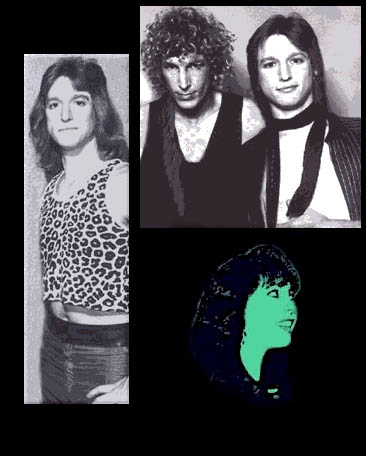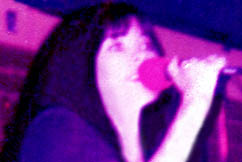 Steve came back for the 2nd time, bringing Vince Fazio (bass) with him again. Though writing some pretty descent commercial tunes, Steve was still frustrated and thought it was "cheese" compared to the band's metal tunes. Knowing what Final Notice's writing capabilities were, along with our renditions of "Exciter" by Judas Priest, Black Sabbath and others. He wanted Final Notice to go back to it's harder roots.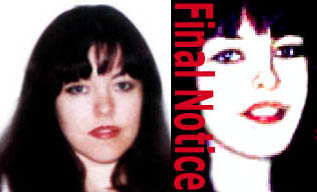 Steve wanted to be in the band, but was not happy with the switching of gears and left again. Vince and Daniel (both bass) would take turns doing gigs, depending on who was available, but Paul was not happy Steve left. So in 1987 after 7 years, co-founder, Paul Allen put his drum sticks down and moved on to pursue his love of metal as a lead singer, but Nita remained...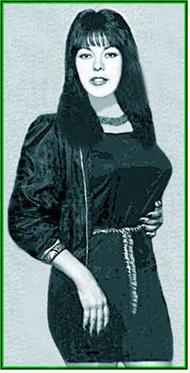 ...Nita felt the band could always return to their love of metal at a later time and take advantage of the current major opportunity. So she continued recording the new songs for the record label producer. But unfortunately, shortly after, had an accident and emergency back surgery and was laid up for years with three collapsed disks. Regrouping Final Notice through-out the 90's, Nita was faced with several relapses due to her disability, though eventually recovering.
Sadly, Steve Madrano passed away in 1999 and was greatly mourned by many (see "Memorial") - Paul was in Europe touring with Original Sin on a DIO tour, when DIO's guitar player, Tracy G, told Paul the bad news. Back in L.A., Daniel couldn't find Nita, until a month after Steve's passing. Nita and Paul mourn Steve tremendously and deeply regret not being able to attend his funeral. Lost in action are Danny Napolitano and Vince Fazio.