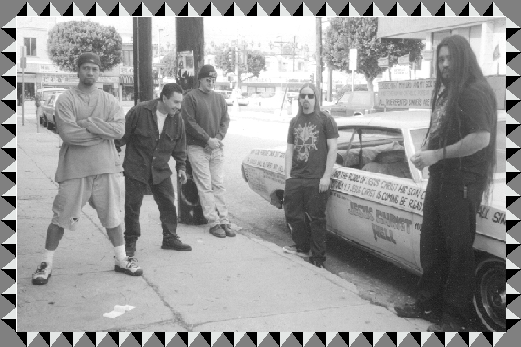 Drums: Chris - Vocals: Juan "One" - Guitar: Klark - Bass: Evan - Guitar: Jester



As contemporary music styles change with each passing season, from rap-metal to reggae punk and back again, Master Cylinder has remained true to its thrash metal roots. Formed in L.A. in 1997, Master Cylinder has captured that mid-80s thrash-metal-punk feel and meshed it with a heavy, yet accessible sound.

For the last 4 years Master Cylinder has played the L.A. and SoCal underground scene, armed with a self produced CD, they are currently thrashing their way through the original circuit with a vengeance.